When you're looking for storage, there are a lot of factors to consider with this seemingly easy decision. Depending on what type of items you need to store, an indoor storage unit might be just what you need. At Homestead Storage in Greeley, we offer a wide variety of storage unit sizes and have both outdoor and indoor storage units to suit any need. Contact us today to learn more! If you're on the fence between an indoor and outdoor storage, check out some of the benefits that come with indoor units!
No More Temperature Extremes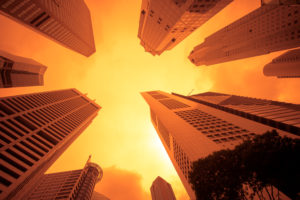 Traditional outdoor storage units are subject to all of temperature extremes and fluctuations that accompany the change of seasons. In Colorado, this can mean being exposed to sub-zero temperatures in the winter and temperatures over 100 degrees in the summer. What that means is that your personal belongings are also subject to those severe fluctuations, and this can be harmful to materials like plastic, wood, rubber, and even some metals. Frequently, with indoor storage, you can control the temperature of your unit to ensure a comfortable, consistent temperature year-round. Homestead Storage offers indoor, climate-controlled storage options to help you protect your personal belongings from damage due to excessive temperature variations. Call today to learn more!
Added Security
Regardless of what size or type of storage unit you rent with Homestead Storage, you can rest assured that your personal property is secure while on our grounds. We offer many security features for all units, including surveillance cameras, adequate lighting, and routine security monitoring by on-site management. When you rent an indoor unit, there is an inherent extra layer of security involved since the storage locker is housed within another building. If you need to store high-value items such as memorabilia or high-dollar collections, the added security and regulated temperatures of indoor storage might be most advantageous for you.
Cleaner Storage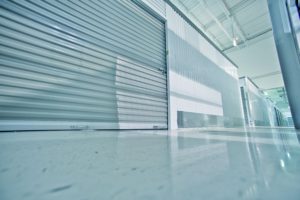 Another inherent advantage of indoor units is that they tend to be less dusty than exterior units since they are not exposed to wind, rain, and other elements. Even though traditional storage units have rolling doors with weatherstripping, they are more susceptible to dust and dirt entering through small crevices when the wind kicks up. Indoor storage units are also less likely to be invaded by unwanted pests and insects. If you're someone who prefers to store your items in an environment that's comfortable and has minimal dust, an indoor unit might be just what you need.
Indoor storage units offer several advantages for those who need to store high-dollar property, collectibles, or other sensitive property that's easily damaged by temperature extremes, dust, and other common conditions associated with outdoor storage. Still not sure if indoor or outdoor storage will be most beneficial for you unique circumstance? Feel free to contact a friendly member of our staff today! We're happy to review the storage options available at our facility and determine what will work best for your needs.
Call today at 970-400-7144! We can't wait to hear from you!