When it comes to safeguarding your personal belongings, Homestead Storage stands as the premier storage facility in Greeley, CO. We understand the value you place on your possessions, which is why we have implemented a comprehensive array of top-notch security measures to ensure the utmost protection for your items. 
With our commitment to providing exceptional self-storage services, Homestead Storage is the name you can trust when seeking a Greeley storage unit that combines convenience, accessibility, and peace of mind.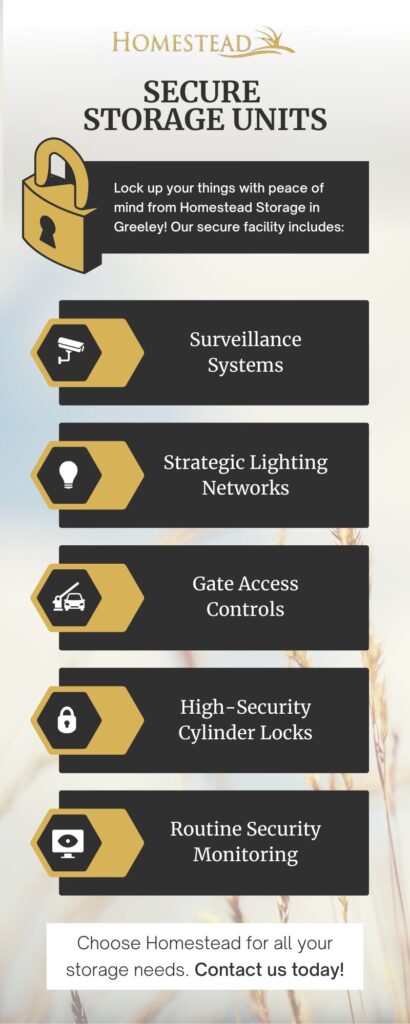 Surveillance Systems
Keeping a Watchful Eye on Your Belongings
At Homestead Storage, your security is our top priority. Our state-of-the-art surveillance systems employ the latest video recording technology to monitor our storage facility 24/7. Our strategically placed high-definition cameras provide comprehensive coverage, ensuring that every corner of the premises is under constant surveillance. This surveillance system acts as a strong deterrent to any potential threats and enhances the overall security of our Greeley storage units.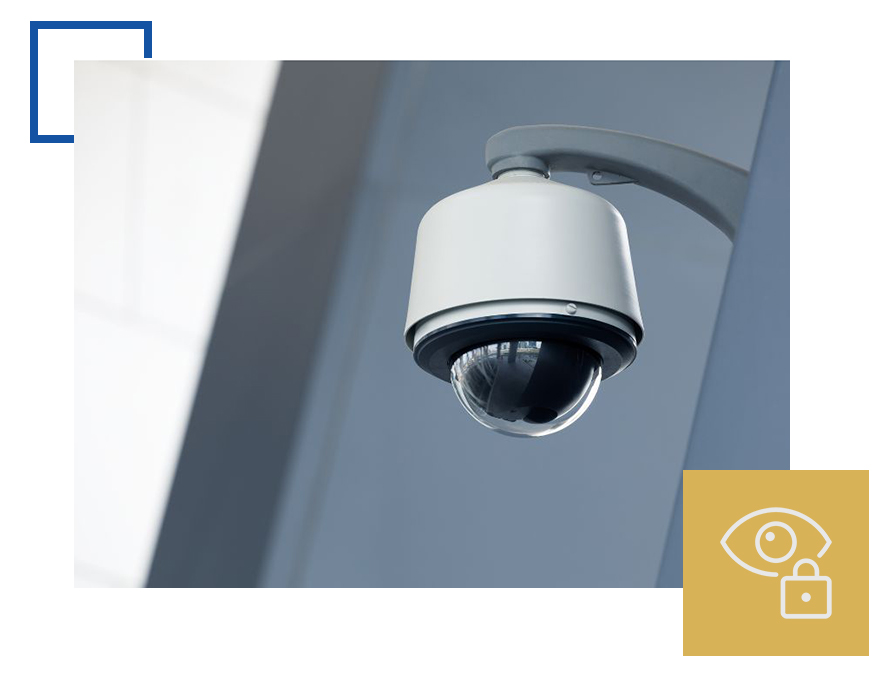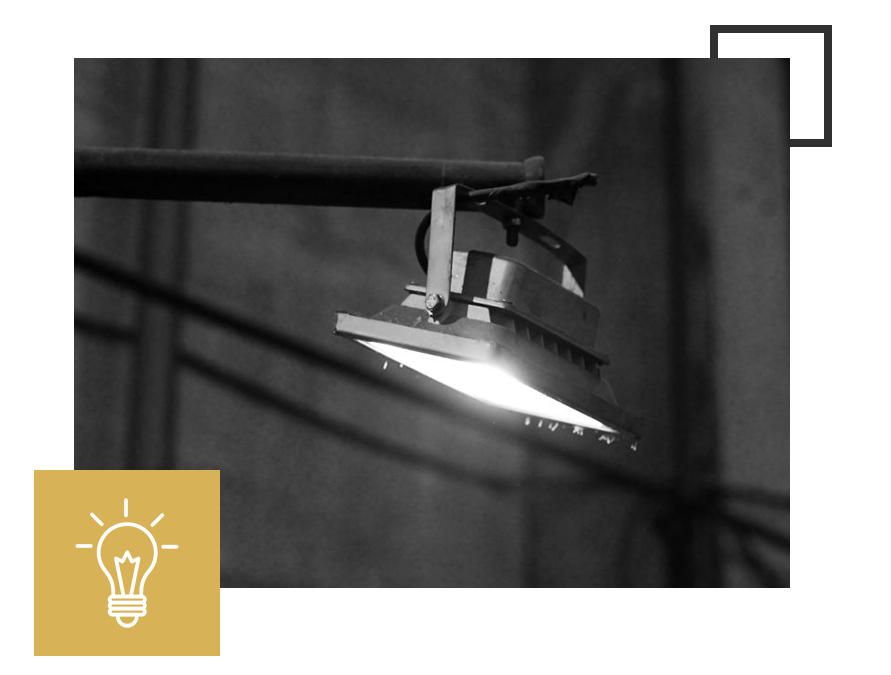 Lighting
Illuminating the Path to Safety
A well-lit environment plays a crucial role in deterring unwanted activities and maintaining a secure self-storage facility. Homestead Storage takes pride in its well-lit premises, both indoors and outdoors. Our strategically positioned lights not only provide enhanced visibility but also create a sense of safety and comfort for our customers accessing their Greeley storage units. Whether you visit during the day or night, our well-illuminated storage facility ensures a secure and welcoming environment.
Gate Access Controls
Limiting Entry to Unauthorized Individuals
Homestead Storage goes the extra mile to restrict access to our storage facility, employing advanced gate access controls. Our electronic gate system allows entry to only authorized individuals with unique access codes, providing an additional layer of security for your Greeley storage unit. Our security gate also records the times and dates of every entry. Rest assured that your belongings are safe and secure with our comprehensive access control measures, offering you peace of mind whenever you visit our storage facility.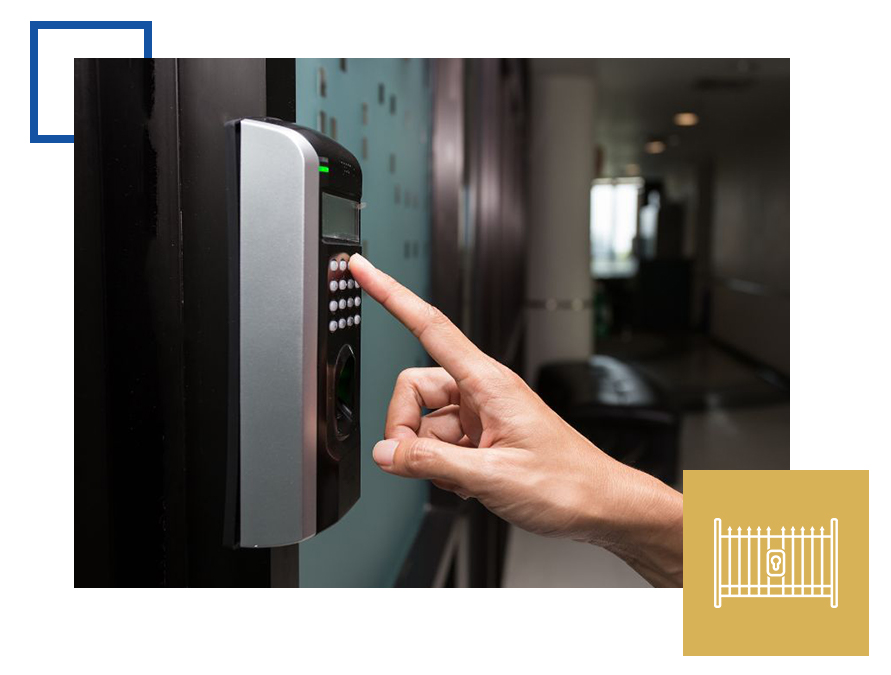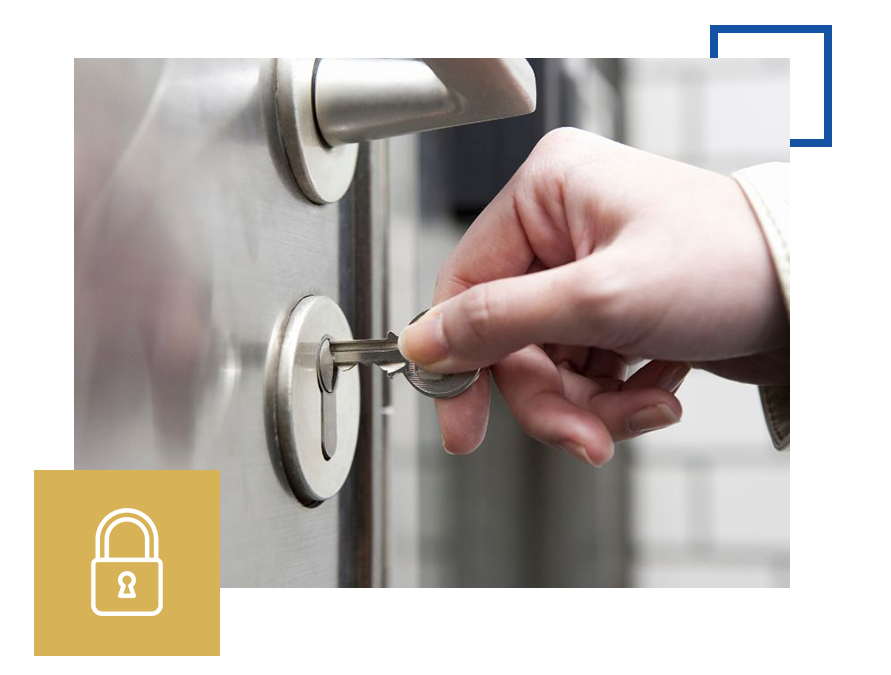 High-Security Cylinder Locks
Fortifying Your Storage Unit
To ensure the highest level of security for your stored items, Homestead Storage equips each Greeley storage unit with high-security cylinder locks. These sturdy locks are designed to resist tampering and provide an added level of protection against unauthorized access. With our premium locks, your belongings are safeguarded within your storage unit, allowing you to store your items with confidence at Homestead Storage.
Routine Security Monitoring
Vigilance for Your Peace of Mind
At Homestead Storage, security is an ongoing commitment and only you have the key to your unit. We prioritize routine security monitoring to identify and address any potential vulnerabilities promptly. Our dedicated security team diligently monitors our Greeley storage facility, ensuring the highest level of protection for your stored items. By conducting regular security checks and assessments, we maintain a safe and secure environment for all our valued customers.
Discover the Peace of Mind at Homestead Storage
Homestead Storage takes great pride in offering Greeley secure storage solutions that exceed your expectations. Our comprehensive security measures provide an unparalleled level of protection for your personal items.
When it comes to storing your belongings, you deserve nothing less than a reliable and secure storage facility. Homestead Storage in Greeley, combines advanced security features with exceptional customer service, making us the ideal choice for all your storage needs. 
Store with confidence and enjoy the peace of mind that comes with storing your belongings at Homestead Storage. Contact us today to secure your Greeley storage unit and experience storage made safe, convenient, and worry-free.