Greeley Climate-Controlled Storage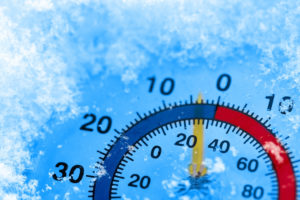 Have you ever placed your valuable personal property in a storage unit only to come back the next season and find items that are warped, melted, cracked, or otherwise damaged? If you have environmentally-sensitive and/or unique items stored in a self-storage facility in Colorado, this nightmare can quickly become a reality. In the winter, our temperatures can drop well below zero degrees. In the summer, they can soar to over 100 degrees. That's potentially more than a 100 degree temperature differential that your personal belongings are exposed to in the course of a year if you rent a storage unit that is not climate-controlled. This fluctuation can spell disaster for your valuables. Contact Homestead Storage today to learn more about climate-controlled storage solutions!
What Items are Easily Damaged?
It might seem like a no-brainer, but there are many items that can be damaged or destroyed by severe temperature fluctuations. Some of these are:
Electronics and media. Consider a climate-controlled storage unit if you're storing any type of computers, audio/video equipment, CD's, MP3 players, and/or photos.
Plastic items. There are so many things made out of plastic, including storage bins, that have increased in popularity over the years. Unfortunately, plastic melts and warps very easily. It also becomes brittle with excess exposure to extreme temperature variances.
Collectibles. Things such as fine art, collectible vehicles, family heirlooms, or other historical documents are very fragile and susceptible to damage. Be sure to store them properly to prevent damages beyond repair.
Alcohol. Believe it or not, many types of alcohol can be damaged by getting too hot or cold. Wine, in particular, can be very sensitive to temperature variances.
If you have questions about what items may or may not be temperature sensitive, give Homestead Storage a call. Our friendly staff is always happy to discuss your unique storage needs to make sure you are 100 percent satisfied with your storage unit rental.
Other Benefits
Aside from having peace of mind that your valuables are protected from yellowing, breakage, mold, or other damage, there are many other benefits to choosing climate-controlled storage units.
Your storage unit will be a comfortable temperature when you need to add or remove items.
Less likelihood of pests, heat, or cold damage if items must remain in storage longer than planned.
Less dust and dirt in your unit because climate-controlled storage units are typically indoor storage units.
Climate-controlled, indoor storage units are generally more private than drive-up units.
Homestead Storage proudly offers four different sizes of climate-controlled storage units. Whether you require a small or large climate-controlled storage unit, we've got you covered. We are conveniently located in Greeley and are just a short drive from Evans, Garden City, La Salle, and Johnstown. Contact us today — we can't wait to hear from you!
---
Contact Homestead Storage