With temperatures consistently in the 90s recently, there's no doubt that summer is in full swing here in Greeley. The longs days and warm weather welcomes family barbecues and evenings on your porch. As you spend more time outdoors, you may find yourself stumbling over items that have accumulated in your garage during fall and wintertime. If you find yourself in need of seasonal storage solutions, contact Homestead Storage today at 970-400-7144. We offer units in a variety of sizes at affordable rates that are just right for your belongings and your budget. With our monthly storage options, you're never committed to a contract!
Snow Removal Equipment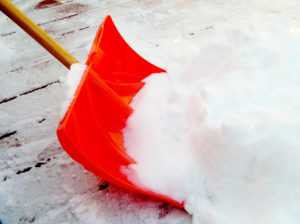 Colorado winters can bring everything from slush and ice to several inches of snow. All of this unpredictable precipitation requires a lot of preparedness for clearing driveways, sidewalks, and patios. If you're a homeowner who has a large collection of snow shovels, you understand the frustration of tripping over them in your garage. If you have a large snow blower or small snow plow, you're losing valuable floor space in your garage during the spring, summer, and fall. Putting these items in a storage unit when they aren't needed can save you both space and frustration!
Snowmobiles
Many Colorado residents have a snowmobile or two that they keep stored in their garage during the non-winter months. Unless you have an oversized garage, snowmobiles can take up a lot of room, and if they aren't covered, they can get damaged by the things that inevitably get piled on top of them when they aren't in use. Sure, there is the option of commercial RV storage lots to store your winter toys at, but they may lack security. At Homestead Storage, you can store your snowmobiles in a secure storage unit and free up valuable garage space. Just make sure to empty out the gas tank before bringing them by. Contact us today to learn more about our affordable storage solutions!
Outdoor Decorations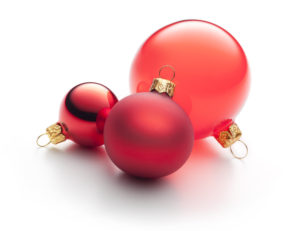 If you're a homeowner who's quickly running out of storage space in your basement or attic, you may be hard-pressed to find a place to put all those Halloween decorations, Thanksgiving decor, and Christmas lights. Pretty soon, these festive items start taking over your garage, acquiring dust and dirt while in storage, causing you to have to clean them before you decorate next year. Sound familiar? We offer many sizes of indoor, climate-controlled storage units that are perfect for storing your prized holiday decorations in between seasons. Additionally, we offer moving and packing supplies if you need to wrap up any fragile decorations before storing them away.
If you're in the Greeley, Evans, or Garden City area and looking for secure, affordable storage, give our friendly staff a call. We'd love to speak with you about what features you need in a storage unit and take you on a tour of our facility. Whether you need a standard, outdoor 4×10 unit or a larger, indoor 10×20 unit, we're sure to have everything you need. We're conveniently located behind the Home Depot at the intersection of 35th Avenue and Highway 34 in Greeley.
Contact us at 970-400-7144 or hop online reserve your unit today!