Garden City Self-Storage
Homestead Storage is proud to offer secure and convenient self-storage solutions to residents of northern Colorado, including those in Garden City. Whether you're looking for a short-term monthly storage unit rental or something more long term, our affordable and secure self-storage facility is sure to have something to meet your storage needs! Contact Homestead Storage today to speak with one of our professional staff members; we'd love to help you find the right storage unit for your individual needs!
Security Matters!
When you're storing your personal belongings, you shouldn't have to worry about your items getting damaged or stolen. Likewise, you have the right to feel safe while you're loading items into and unloading items at a self-storage facility whether it's the middle of the day, at night, or on a holiday. Homestead Storage has several security measures in place to ensure you and your property are never in danger. Our facility includes: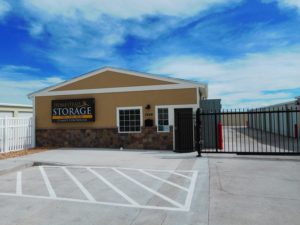 Surveillance cameras
Appropriate lighting
A security gate
High-security cylinder locks
Routine security checks by management
24-Hour Storage Access
Have you ever needed to get something out of your storage unit at night after you've had a long, hard day at work? Or perhaps there was something in storage that you needed access to on a holiday. Neither of these situations is a problem with 24-hour-access storage. At Homestead Storage, we don't want anything to stand between you and your personal property. Because of this, we provide each rental customer with a unique access code for the security gate, allowing for access to your property 24 hours a day, seven days a week.
Flexible Payment Options
At Homestead Storage, we understand that having flexible payment options can make your life easier. Do you work a job that makes it challenging to accomplish anything during daytime hours? No problem! We offer the convenience of online payments. Are you uncertain whether you will need a long-term rental or a monthly storage unit? Have no worries! Homestead Storage takes payment on a month-to-month basis, so you're never locked into a contract. Now that's convenient!
Contact Homestead Storage today and speak with one of our office staff to learn more about our convenient and secure storage unit facility!
---
Contact Homestead Storage