With the days growing longer in Northern Colorado, temperatures are finally on the rise and summer is on its way. Along with seasonal rain showers also comes added humidity to our typically-dry environment. Warmth and moisture can seem like welcome factors after a long, cold winter, however, if you have personal items in storage, heat and humidity can pose quite the danger to your belongings! At Homestead Storage in Greeley, we know that keeping your stored property in good condition is very important to you. We offer climate-controlled units in a variety of sizes and prices for the public to choose from. Check us out today! If you're not sure whether climate-controlled storage is right for you, read on for more information!
Why Choose Climate-Controlled?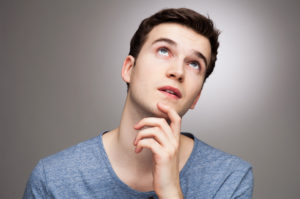 When placing items in storage, many people neglect to consider the temperature extremes that their belongings can be subjected to in a small, metal room. Even though the unit will remain dark when closed, this does not keep internal temperatures from soaring and dropping to well-above or below the outdoor ambient temperature. Aside from direct damage from exposure to extreme temperatures, if you've got your belongings stored in plastic bins, they can easily be damaged if the bin breaks or warps because of temperature fluctuations. Likewise, stacked bins can topple on one another if weakened over time, leaving contents exposed to further damage.
What Items Need Stable Temps and Humidity?
Many items can benefit from being stored in a stable environment, but some are more susceptible to damage than others when it comes to humidity and temperature variations. As mentioned in the previous paragraph, plastic items are very easily affected by large swings in storage unit temperatures. Electronics and media items are also easily damaged if exposed to excessive or consistent moisture from humidity. Other items, such as important documents, clothing, textiles, and artwork can suffer yellowing or other discoloration when they get too hot or cold, or suffer water damage from humidity. If you'd like to protect these items from damage and keep them in pristine condition, climate-controlled storage may be best for you.
Who Needs It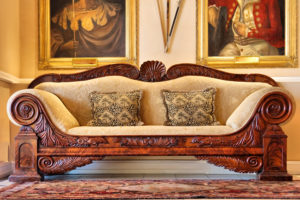 Virtually anyone can benefit from climate-controlled storage! If you are a college student leaving to go home for the summer, a storage unit with consistent temperatures and humidity will ensure your belongings stay cool and safe when it's 90 or 100 degrees outside. If you're a retiree planning on living out your dream of living on the road, storing your priceless family heirlooms in storage while you travel will ensure their preservation until it comes time to pass them along to younger generations. Additionally, a climate-controlled unit will provide a comfortable environment for you when it comes time to access your stored belongings.
We understand that you care about the property that you're entrusting to our storage facility, otherwise you wouldn't pay to store it! If you're in the Greeley area and looking for reliable, secure self-storage to place your belongings in, contact Homestead Storage. With such a minimal monthly cost differential (less than $20 per month in most cases), you really can't afford not to go with a temperature-controlled unit! Reserve yours online today!