Are you running out of room to store things in your basement or attic? Or have you inherited some property that you don't have space for? If you are looking for storage solutions for your personal belongings for one reason or another, a storage unit may be the answer you've been looking for. At Homestead Storage in Greeley, we offer a variety of units to suit any storage need. Whether you need a small unit for a few belongings or a larger, temperature-controlled unit, we've got you covered. So, who can benefit from renting a storage unit?
College Students
College dorms and housing can provide a unique and fun experience for college students. What they often don't offer, however, is ample storage space. Or, if they do offer storage space, it may not be secure or easy to access over the summer or winter break. If you're a college student looking for storage solutions, contact Homestead Storage! Not only are our storage units affordable, but for only $55 per month, you can rent a unit with 40 square feet of storage that is secure and accessible 24 hours a day!
Those Who are Moving
Are you moving to Colorado from a different state, or in between houses as you wait for your closing date? If you're in the process of moving, there are many instances when you may benefit from renting a storage unit for a short amount of time. If you find yourself in this situation, you'll want to be sure to look for a storage facility that offers storage units for rent on a monthly basis. At Homestead Storage, we understand that moving can come with many expenses and you don't want to have to consider a storage unit rental as one of those expenses. Renting a storage unit on a monthly basis will ensure there is no remaining contract to fulfill when you are ready to remove your personal belongings to move into your new home.
Retiree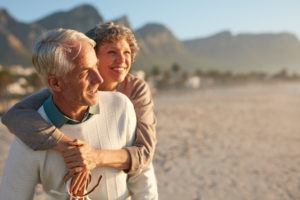 If you're preparing to retire, or are in the process of retiring, you may be downsizing your home or eliminating a permanent residence altogether to travel. Have you given any thoughts as to where or how you will store your personal belongings if you're either moving to a smaller residence or selling your home? As a retiree, a temperature-controlled storage unit may be just the thing you need to ensure your property is stored in a safe, secure manner. We offer temperature-controlled storage units in a variety of sizes that are sure to meet your storage needs and your budget.
These are just a few examples of who can benefit from renting a storage unit. If you're in the Greeley area and you've found yourself in any situation requiring storage solutions for your personal property, contact Homestead Storage! We'll gladly discuss your specific storage needs to provide a perfect storage solution. We can't wait to work with you!