Have you ever been in the process of trying to find reliable, secure self storage only to find that many facilities require a six-month or annual contract? This can be frustrating for customers for many reasons, and at Homestead Storage in Greeley, customer satisfaction is our number one priority. In addition to our wide variety of prices and sizes, we offer monthly storage units to ensure maximum convenience for our renters. There are many reasons why month-to-month storage is beneficial for people, and today we will take a look at the three biggest advantages. Read on to learn more!
No Termination Fees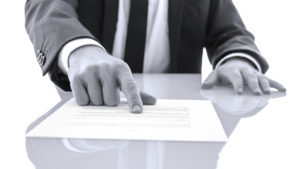 As a basic component of many self-storage contracts, early termination fees can be steep, and the earlier in your contract you need to cancel, the higher they can be. Many self-storage facilities choose to employ contracts to ensure they get maximum profits from their facility regardless of the vacancy rate. While this is understandable, it can be a real downer for people like college students and retirees who may not need six or 12 months of consecutive storage. At Homestead Storage, we offer monthly storage agreements so you never have to worry about fulfilling your contract or incurring unexpected fees.
Added Flexibility
When you enter into a storage contract, oftentimes you become locked into renting your particular unit for a specified amount of time. What this means is that you'll be unable to vacate your unit, or upgrade or downgrade the size of your unit until the duration of your contract has run its course. We recognize that unexpected things happen in life which might require you to remove your items from storage earlier than planned. You might also need to leave your belongings stored for a longer time period than you initially anticipated, or decide that you need a larger or smaller unit. With month-to-month storage, you'll have the flexibility to accommodate any change in your storage needs.
Affordable Rates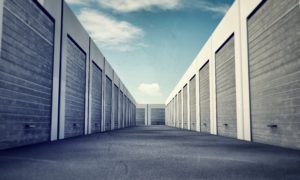 For the storage facilities that require adherence to a contract, there may be some related expenses behind the scenes that can inflate their monthly rental charges. When contracts are not upheld, the facility may incur expenses related to enlisting the help of collection and/or reporting agencies to help them locate the rogue unit renter in an effort to secure payment for the duration of the contract. Quality facilities like Homestead Storage recognize the value of keeping operating expenses to a minimum in order to deliver competitive storage rates for customers, and with our monthly storage options, you can be sure you're getting the best bang for your buck.
If you're in the Greeley, Evans, or Garden City area and looking for a reputable and secure self-storage facility, Homestead Storage is your number one choice. We are located conveniently behind The Home Depot® off of Highway 34 and 35th Avenue in Greeley. With 24/7 gate-controlled access and online payment methods, we strive to offer the area with the most competitive and convenient storage solutions.
Contact us today at 970-400-7144 to learn more about our units and pricing! We can't wait to hear from you!