It is human nature to collect things that we love. Whether you collect recipes because you love cooking, or you have an incredible collection of DVDs because you are a movie aficionado, you want to do what you can to keep your collection safe and sound so you can get enjoyment from it for years to come. Homestead Storage is your go-to source for affordable and secure off-site Greeley storage, allowing you to enjoy more space in your home while safely storing your collection elsewhere. Give us a call today to learn more about our climate-controlled storage units, and in the meantime, check out a few types of collections that can benefit from our indoor storage.
Need to Store Your Collection?
Baseball Cards
Although fantasy sports leagues have taken off in recent years, there are still many people who avidly collect baseball cards. Moisture damage is the number one concern of baseball card collectors, and whether you have a 1952 Topps #311 Mickey Mantle card or you just want to store your beloved childhood collection, a climate-controlled unit is best. You also want to be sure to store them on shelves to keep them up off the floor to protect them from any type of flood damage. Ideal storage conditions are around 50 degrees Fahrenheit and 50 percent humidity.

Action Figures
Do you have a prized Star Wars action figure collection, or another highly sought after collection of action figures? If so, then you know how sunlight, heat, humidity, dirt, and dust are your biggest enemies. Too much sunlight and humidity can cause the paint on the figures to peel, chip, and fade over time. Heat can cause the plastic to warp and become brittle, and dirt and dust can create a gunky buildup on the figure when combined with oils from your hands. Climate-controlled storage can help you control all of these factors, allowing you to preserve the quality of your collection.
Comic Books
Collecting comic books is a beloved pastime for many people, especially those with popular superheroes like Batman, Superman, and Wonderwoman. If the time has come to move your comic book collection to a storage unit, you to store the books in a manner that keeps them cool and dry. Moisture and paper just don't mix, and the last thing you want is for the pages to warp or start growing mold on them. You also don't want them to become yellowed or discolored from excessive heat. Comic books are best stored between 50 and 70 degrees Fahrenheit and between 40 and 60 percent humidity.
Stamps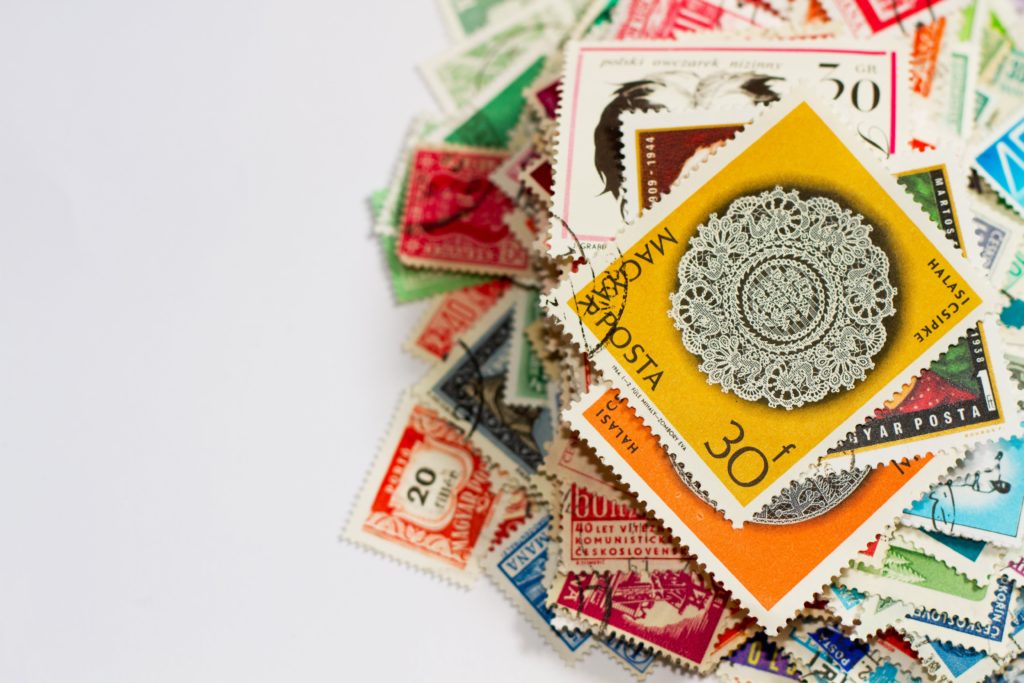 While some people love collecting baseball cards, others are more enthusiastic about their extensive stamp collections. Not surprisingly, these collections also require very specific care to keep in excellent condition. Temperature fluctuations can accelerate the natural deterioration of paper, excessive humidity can cause warping and damage the gum on the stamp, and too much light can cause fading. To store your stamps properly, aim to keep humidity between 35 and 55 percent and the temperature between 65 and 72 degrees Fahrenheit.
Rent a Climate-Controlled Greeley Storage Units
Are you running out of room in your home for your most prized collection, or do you need an off-site place to store your collection for some other reason? If so, then look no further than the affordable Greeley storage units at Homestead Storage. We offer a variety of climate-controlled units that will keep your trading cards, stamps, books, and other collectibles in pristine condition, preventing any type of damage due to fluctuations in temperature or humidity. Sound good? Give us a call at 970-400-7144 today to learn more about our storage units, or reserve your unit online now!