If you have ever had your belongings in a self-storage facility that was only open during certain hours of the day, you probably understand just how frustrating it is when you need to store or retrieve an item outside of the facility's operating hours. The primary benefit of 24-hour storage is the ability to access your property whenever you need to. When you rent a unit from a 24-hour storage facility, you'll always have access to your belongings, regardless of whether you need something on a weekday, a weekend, a holiday, or in the middle of the night. This is helpful for many reasons, especially when you need access to seasonal items, furniture, or business property at odd hours.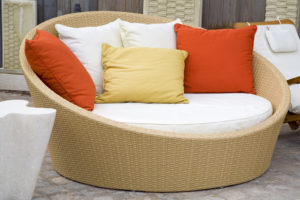 At Homestead Storage in Greeley, we offer secure storage facilities that are accessible 24 hours a day for your convenience. We also offer online payments to accommodate your busy schedule, and we'd love to give you a tour of our facility. Read on to learn more about the convenience of 24-hour storage and reserve your unit today!
Items for 24-Hour Storage
Seasonal Items
The weather in Northern Colorado can be very unpredictable, and if you don't have a place to store your shovels or snowblower, it can be very helpful to have a nearby storage unit that you can access anytime inclement weather decides to strike. Likewise, if you have stored your outdoor furniture, lawnmower, and grill in a nearby storage locker, you want to be able to retrieve them as soon as the warmer weather makes its appearance.
Furniture
Whether you have unexpected out-of-town visitors show up on your doorstep or you are preparing to host a large gathering at your home, a 24-hour storage unit can be your saving grace. You may need to retrieve a spare bed for your unannounced houseguests or you might need to store smaller pieces of furniture to make room for a dinner party on the weekend. In either case, having a storage unit that is readily accessible can make all the difference.

Business Property
If you are the owner of a small- to medium-sized business, you may not have a lot of room at your brick-and-mortar location to store things like extra office supplies, sales racks, and other business property. Renting a storage unit nearby provides an affordable solution, and if you rent a unit from a facility that is open 24 hours a day, you'll be able to access your business property anytime you need without disturbing your daily operations.
Greeley 24-Hour Storage
When you need affordable, 24-hour self-storage in Greeley, Homestead Storage has all of your needs covered. You never know when you will need to access your property in storage, but when you do, it is essential that your local storage facility is open 24 hours a day, seven days a week. In addition to offering affordable storage, we offer climate-controlled units and you can always count on our facility being monitored for security at all times. Contact a member of our friendly team today to learn more about how you can benefit from our storage solutions!