When people hear the term "self storage," they often think of homeowners, college students, and renters in need of storage solutions. While it is true that approximately 10 percent of U.S. households rent a storage unit, there are many ways that businesses can benefit from affordable storage rental as well. If you're an Evans or Greeley-area business that's in need of convenient and secure space in which to store your commercial property, contact Homestead Storage at 970-400-7144 today!
Not Just for Residential Property
There are many situations in which a business may require more space than their office or storefront provides. Let's take a look at a few of them below.
Snow Removal Equipment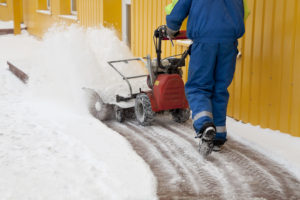 Winters in Colorado can bring a lot of snow. If you own a snow removal company, chances are you have a lot of equipment that needs to be stored come summertime. From shovels and snowblowers to larger snow plows and their many implements, this equipment can take up a lot of space! For affordable, seasonal storage rental, Homestead Storage provides many different unit sizes that are sure to meet your needs.
Landscaping Tools
Spring, summer, and fall are prime seasons in Colorado for landscaping and yard maintenance. If you're one of the many landscaping companies along the Front Range, you need a place to store all of your equipment for the off-season when the snowflakes start to fly. Additionally, landscaping equipment is expensive and requires secure storage during the winter. Storing your landscaping tools and equipment in a secure and convenient storage facility could be a wise move for your company!
Office Furniture
Oftentimes, businesses need to downsize, renovate, or otherwise change their working environment. When this happens, there is a lot of office furniture that may need to be moved off-site. As a business owner, renting a storage locker is the perfect solution for your off-site storage needs. Homestead Storage offers monthly storage so you can store your business property as much time as you need without committing to a contract.
Realtor Property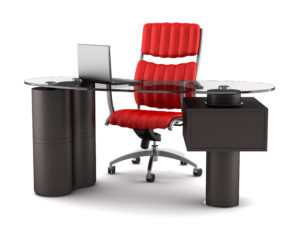 When you're in the business of buying and selling homes, you have a lot of property that you use in the course of your job. Everything from bulky "For Sale" signs and heavy boxes of promotional flyers to furniture for staging properties needs a place to be stored while not in use. Many realtors store what they can in their own homes, however, this can quickly become inconvenient. A climate-controlled storage unit that's centrally located might be just what you need to store your property.
Commercial Storage in Evans and Greeley
In addition to these four commercial uses for self-storage facilities, there are several other businesses that could benefit from secure and convenient off-site storage for business property. Homestead Storage in Greeley offers a wide variety of unit sizes, including climate-controlled units for temperature-sensitive items. Call 970-400-7144 or swing by our facility today to learn more! We're conveniently located at 3546 W. 29th Street in Greeley, just south of The Home Depot and PetSmart.
We look forward to speaking with you!