If you're searching for a storage unit, you'll probably start by checking out the storage facilities that meet all of your must-have features. Of course different people will have varying needs for their belongings, but there are a few standard features that everyone can benefit from. If you're in the Greeley, Evans, or Johnstown area and looking for affordable storage solutions, contact Homestead Storage. We are sure to have a unit that meets all your needs!
Monthly Storage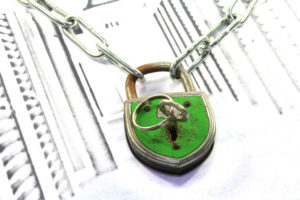 Life is unpredictable. If you're faced with a sudden need to relocate or remove your belongings from storage sooner than anticipated, you don't want to be bound by a contract that you can't get out of without financial repercussions. Finding a facility that offers monthly storage will allow you the flexibility you need in case something unexpected comes up.
Security
Whether you're packing up your valuable coin collection or sentimental family heirlooms, you need a place to store them that is safe and secure. Features such as code-controlled access gates, video surveillance, adequate lighting, and on-site management are all hallmarks of secure self-storage.
Indoor and Outdoor Units
If you have items in a storage locker, your needs may change as time goes by. You may start with an indoor unit, then realize you really only need an outdoor one, or vice versa. Choosing a facility that has indoor and outdoor units provides a variety of options should your requirements change.
Convenient Location and Hours
No one likes driving a long distance to access the property they have packed away. When you're looking for a storage facility, be sure that you're checking out the ones that are close to home or work. That way, if you need to remove something from your unit on a weekend or holiday, it's convenient for you to do so.
Moving Supplies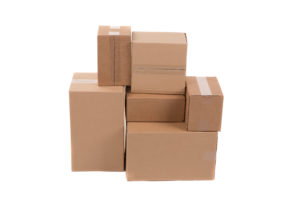 Have you ever arrived at your unit to add or remove stuff only to discover that you need another box? Maybe you need some packing tape to reseal a box that you've opened, or you forgot the bag to protect your mattress. To save time and frustration down the road, be sure to check whether or not the storage facilities you're considering sell moving supplies.
Online Payment and Reservation
When you work unconventional hours or don't have reliable transportation, making the trek to your storage company to make payment can be a hassle. It can also be challenging for some to make it during normal business hours in order to reserve a unit. With online payment and reservation options, maximum convenience is guaranteed.
Homestead Storage in Greeley has all these options, and more! Our friendly staff is happy to answer any questions you might have about our storage units, and we proudly offer 10 percent discounts for military members. We invite you to give us a call or swing by to tour our facility for yourself. We're conveniently located behind the Home Depot on Highway 34 and 35th Avenue.
Call us at 970-400-7144 today to get started! We can't wait to hear from you!