Most people only think about renting a storage unit when they are moving or they are in between residences. However, self-storage units offer many more benefits to homeowners, especially during the harsh winter months that Colorado has to offer. Storing some items away for the winter months can be incredibly helpful, and in today's blog, we'll review three different ways that you can benefit from winter storage.
Are you looking for secure, affordable self-storage in Greeley, Evans, or LaSalle? Homestead Storage has all of your needs covered. Contact our office at 970-400-7144 today to learn more about the prices and unit options we offer!
Make Room for Guests
Although the holidays are not yet upon us, they will be very soon. Many homeowners host family and friends throughout the holiday season, and if you're planning on holiday visitors, you'll have more people and belongings in your home during the next few months. If you're concerned about clutter or having enough closet or floor space during the busy upcoming holiday season, renting a self-storage unit can be a great way to free up extra space around your home. You may consider storing excess furniture, decor, and clothing so that your visitors can make their guest room feel like home, and temporary, off-site storage is a great way to make your home more spacious.
Store Landscaping Equipment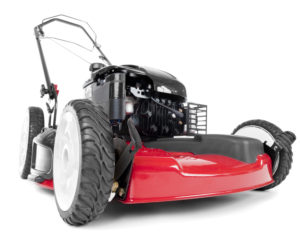 As the cooler weather settles into Northeast Colorado, many homeowners appreciate the lessened responsibility of yard maintenance. It's unlikely that you'll utilize those flower pots, spades, and other gardening tools in the upcoming months thanks to the cooler temperatures, snow, and ice. Likewise, items such as the lawnmower and the weed eater take up valuable garage space during the winter, and you may find yourself needing to make room in your garage for a snowblower or a few extra shovels. If you'd like more space in your garage throughout the winter months, renting a monthly storage locker can be an easy, affordable way of creating the additional space you want.
Preserve Outdoor Furniture
It's no secret that winter weather along the Front Range can be unpredictable. One day it may be sunny and warm, and the next it may be snowy and well below freezing. All of those severe temperature fluctuations, ice, and snow can really do a number on outdoor furniture, especially if it is not covered. If you're like most homeowners, you may have spent a lot of money on your patio furniture and if you did, you want to keep it looking great for years to come. Renting a storage unit during the winter months will protect it from wind and precipitation, or if you'd really like to enhance the longevity of your items, you may consider renting a climate-controlled unit to protect it from harmful temperature swings.
Convenient Greeley Self-Storage Units
If you're ready to declutter your home for guests and store your landscaping equipment and patio furniture for winter, Homestead Storage has self-storage units for all of your belongings. We'd love to speak with you about your needs and take you on a tour of our facility. With military discounts and our convenient location off of Highway 34 and 35th Avenue in Greeley, self-storage doesn't get any better than this. Contact us today to learn more!