Whether you are remodeling your existing home office or getting ready to relocate, preparing and packing your belongings and finding a secure storage facility is a task that some people dread. Bulky, odd-shaped items can be challenging to pack, and some items might be very heavy. In today's post, we'll provide some home office moving and storage tips to make the job easier. Read on to learn more!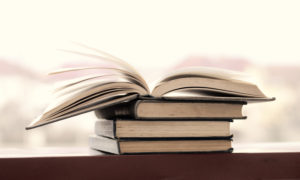 Are you searching for affordable, secure storage in the Evans area? Look no further than Homestead Storage. We offer a wide variety of units that are sure to suit your needs and your budget. Reserve your unit online today!
Moving and Storage Tips
Books, Papers, and Documents
If you have never had to move large amounts of paper, or you've never had to haul boxes of books from one location to another, it can be easy to underestimate how heavy these items can become in large numbers. Packing too many in one box can make for an arduous move and your books can be damaged if they are not placed in boxes with care. If you have a large number of books to pack, they will be easier to move if you pack them in small, sturdy boxes. Packing them so they lay flat or so that the spine touches the bottom of the box is best. The same rule applies for large amounts of papers, and packing them flat will keep them from getting bent and crumpled.
Electronics
Modern home offices require several electronic items to function like corporate offices do, and preparing these items for safe and secure storage requires careful consideration to ensure you protect all of their fragile components. It will be very important to remove all ink and toner cartridges, disconnect all wires, and detach paper feeding trays before packing these items away, and you want to be sure that you wrap computer monitors to protect their screen from scratches and other damage. Don't forget to backup all of your electronic data in the event your electronics do suffer some sort of irreparable damage while in storage.

Furniture
One of the most difficult items to prepare for storage is the various pieces of furniture that are found in home offices. At a minimum, most homeowners have a desk in their home office. Depending on what kind of work you do out of your office, you may also have furniture like bookshelves, a printer caddy, wingback chairs, filing cabinets, coffee tables, or a sofa. It is usually best to dismantle any modular furniture prior to placing it in storage as it will be easier to move, and if you place the hardware in plastic baggies and use tape to label the various pieces, reassembly is a piece of cake. A little bit of prep work and diligence can go a long way in ensuring easy, safe storage of your office furniture.
Secure Storage in Evans
Packing your home office doesn't have to be as difficult as you think it might be, and finding secure storage in the Evans area is simple! At Homestead Storage, we offer small units for as little as $55 per month. Need a climate-controlled unit to protect your valuable office supplies? We have you covered! We are conveniently located off of Highway 34 and 35th Avenue behind The Home Depot®, and we would love to speak with you about your storage needs. Call us at 970-400-7144 today!