When you place your items in storage, you want them to be in the same condition they were before they went in. An untimely rodent infestation can cause extensive damage to your belongings, and the fall and winter months are prime time for mice to make their way into units. At Homestead Storage in Greeley, we want to do everything we can to help you protect your property while it is on our premises, and if you're wondering how to keep mice out of a storage unit, then today's post is for you. Check out the helpful tips below and call our team if you have any questions about what is suitable for storing in your unit.
Tips on How to Keep Mice Out of a Storage Unit
Tip #1: Choose the Right Containers
There are many different types of containers that you can store your belongings in, from cardboard boxes to plastic storage bins. Remember that mice can chew through cardboard and they only need ¼ of an inch to make their way into your belongings. Plastic storage containers that have tight-fitting lids are the best choice to prevent mice from making themselves at home in your unit and contaminating your items.

Tip #2: Never Store Food
The number one reason why mice invade homes during the fall and winter is that food and water sources are more plentiful in these locations than they are outdoors. That being said, if you want to know how to keep mice out of a storage unit, our biggest tip would be to avoid storing any type of food in your unit. If you do, your storage unit will soon become an all-you-can-eat buffet for rodents.
Tip #3: Wrap Your Furniture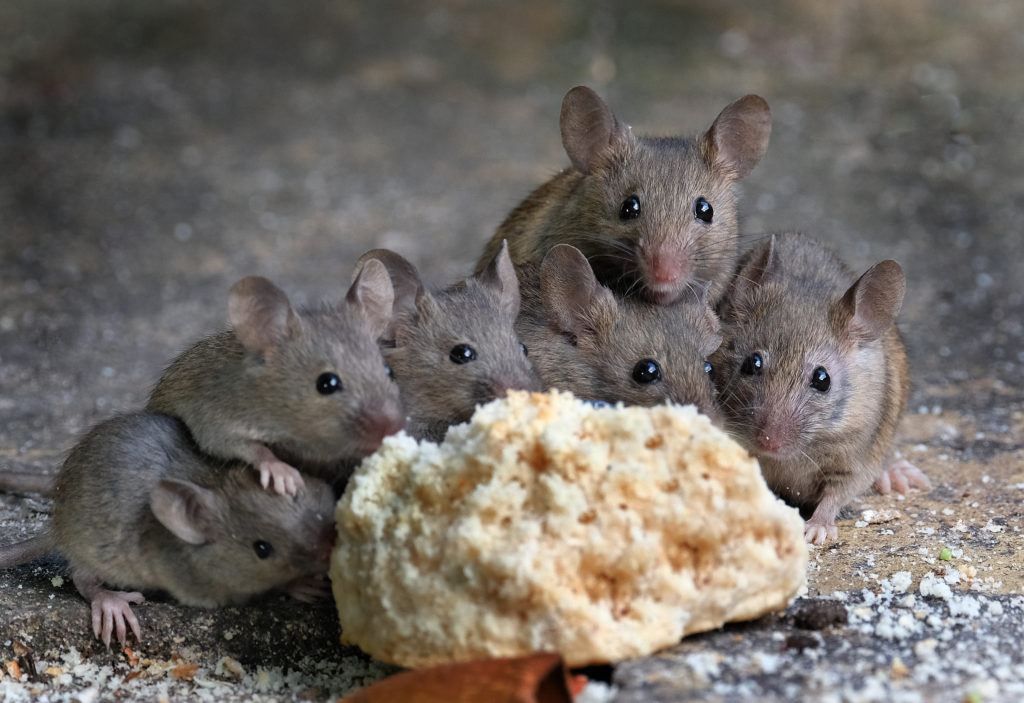 You're probably wondering how wrapping your furniture can help you keep mice out of your storage unit, but it is pretty straightforward. In addition to food and water, mice need somewhere that is warm and safe to nest. If your sofas, chairs, and mattresses aren't wrapped in plastic, they could provide the perfect nesting spot for mice. Wrapping your furniture can help you avoid any unpleasant surprises when you are ready to take it out of storage.
Tip #4: Check Your Boxes
Sometimes mice find their way into storage units in search of food, water, and a place to nest. Other times, they may be transferred there from other places. Of course, no one would intentionally put a mouse in a storage unit, but these rodents are expert hitchhikers. If you have had any issues with rodents in your home, check your storage containers and furniture prior to placing them in storage to avoid inadvertently starting your own mouse infestation.
Greeley's Choice for Affordable Self-Storage
Are you searching for affordable self-storage in Greeley? If so, then look no further than Homestead Storage! We offer a wide variety of storage units at unbeatable prices, small and large storage units, and we proudly offer a discount to military members. Our climate-controlled storage units will protect your belongings no matter the weather, and you can rest assured that we employ all of the needed security measures to keep your items safe. Call us at 970-400-7144 or reserve your storage unit online today!