With the changing of seasons, many Northern Colorado residents begin thinking about changing out their interior and exterior decor in preparation for the upcoming holidays. As you start to pull different belongings out of your storage unit and put other items in it, you may come across a few things and wonder whether or not they are suitable for storing. In today's blog, we'll provide some information that can help you determine what might not be the best to keep in a storage locker.
If you're in need of secure, affordable self-storage, be sure to contact Homestead Storage in Greeley today! We'll be more than happy to review the various sizes, prices, and potential discounts with you and discuss your storage needs!
What You Shouldn't Store and Why
So, what types of items shouldn't you keep in a storage unit and why? Check out the top four things below and the logic for not packing them away.
Food or Drink
In a previous blog, we provided a few tips to help you keep unwanted pests out of your storage unit. When you are in between houses or storing your belongings for a short period of time, it can be very tempting and convenient to store your dry food in a storage locker, however, doing so will attract rodents, ants, and other insects. Not only will this affect your belongings, but storing food and drink in your unit could be the catalyst for a facility-wide infestation.
Hazardous Materials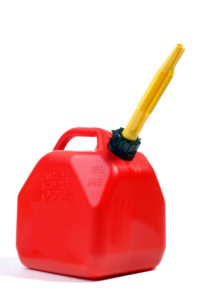 It might seem obvious, but if you have items that would be considered hazardous, they don't belong in a storage locker. Materials that are corrosive, flammable, or explosive can become unstable if not stored properly, and things such as propane, gasoline, car batteries, paint, and even liquor can cause serious injury and property damage if kept in a unit that is not climate-controlled.
Wet or Scented Items
Just as food and drink can attract unwanted insects and rodents, scented items can do this as well, and so it is best not to store things like candles, perfumes, or laundry soap in your unit. Additionally, it is essential to make sure anything you place in your unit is completely dry. Failure to do so could result in the spread of bacteria, mold, and mildew throughout your unit, causing extensive damage to your property.
Valuables
Finally, anything that has high value should not be placed in a storage unit. Because the term "valuable" is so subjective, it can mean different things to different people. If you have items that have significant sentimental value or a high monetary value, it's probably best to keep them stored in your home. While many storage units are incredibly secure, the potential for theft and damage still exist, and it is better to be safe than sorry.
Convenient Self-Storage in Greeley
For unbeatable unit variety and convenience, check out Homestead Self Storage today! We offer monthly storage and several sizes of units at affordable rates, so you're sure to find a solution for your needs. We are conveniently located behind the Home Depot off of Highway 34 and 35th Avenue in Greeley. Call us at 970-400-7144 to learn more!