We don't have to look too far back in recent history to recall a time when we either had to mail a check or go somewhere in order to pay a bill. Thankfully, advancements in technology have made it possible for us to pay everything from our water bill to our taxes online, and payment options for your self-storage unit have followed suit. If you've never made an online payment for storage, you may wonder what the benefits of it are, and in today's blog, we'll review a few of them.
At Homestead Storage, we pride ourselves on providing affordable storage with online payment options for residents of Northern Colorado, including Greeley, Evans, and Garden City. If you're in need of secure storage solutions, call us at 970-400-7144. We'd love to speak with you!
Reasons to Pay Your Storage Bill Online
There are many reasons why paying your self-storage bill online beats driving to the storage facility, and we've listed a few of them below. Read on to learn more!
Never Make a Late Payment
We've all realized at the last minute that our storage unit payment was due, and sometimes, this happens when you don't have enough time to make the drive to the storage facility. Whether you remember that you need to make your payment in the middle of the night, on the weekend, or over the holidays, online payment systems are always available to process your transaction. This is not always the case with the staff at the storage facility, and making your payments online can help you avoid late payments and potential related fees.
Maximum Convenience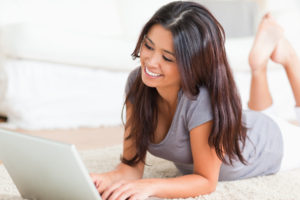 There's nothing worse than having to go out of your way to make sure a bill gets paid. In addition to being able to pay your storage bill at any time, you can also pay your bill no matter where you are. As long as you have an internet connection and money available to cover the charge, you can pay for your storage with one click, regardless of whether you're at home in your pajamas or out of town on vacation. In today's fast-paced world, many consumers rely on the convenience that online payments offer.
Documented Payment History
When you choose to pay your storage bill online, you'll likely have access to a history of your payments that you can print out for anyone that requires documentation of your expense. Additionally, this electronic documentation will likely include information related to the unit's size, monthly expense, and any applicable discounts. Whether you're an individual who has relocated and is looking for reimbursement from your employer, or you are a business owner looking for documentation of your tax-deductible expenses, your online payment history should provide all the information you need.
Affordable Storage in Evans
Are you looking for a professional and secure self-storage facility in the Evans area that offers the convenience of online payments? If so, contact the friendly staff at Homestead Storage! We offer a variety of unit sizes for as little as $55.00 and we provide a 10 percent discount for our military customers. Reserve your unit online today!